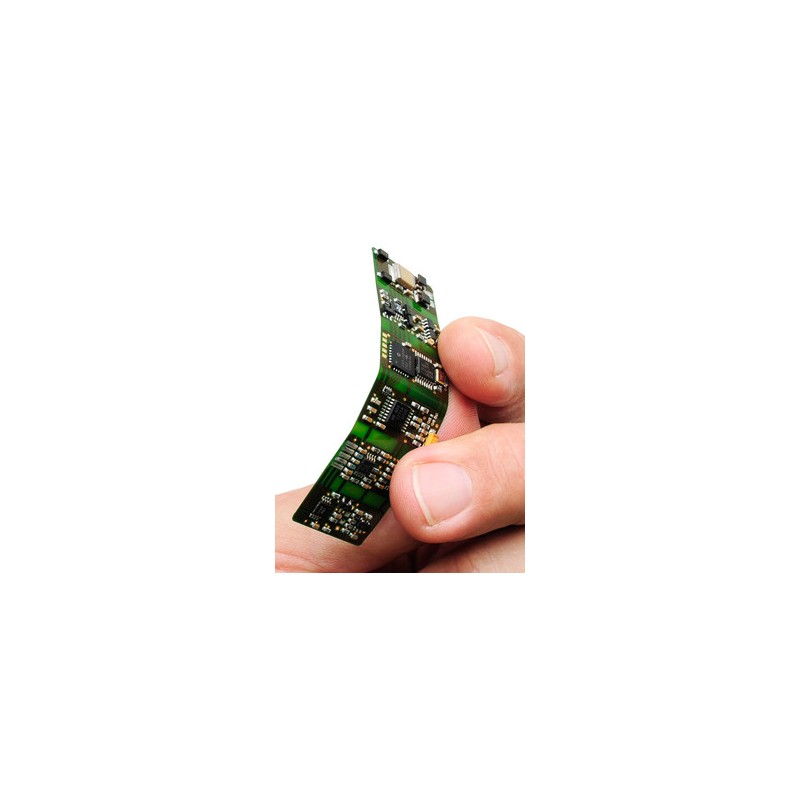  
TEL1-PCM-FLEX
Extremely flat & flexible transmitter for torque measurement in confined spaces
The new telemetry transmitter TEL1-PCM Flex combines the efficiency of the existing TEL1-PCM transmitter with new flexibility. With a maximum overall height of less than 2 mm, the rotor electronics unit is extremely flat. Mounted on a flexible, foil substrate its space-saving design enables easy application to rotating shafts or similar machine parts.
The rotor electronics include the sensor excitation, signal processing and the transmitter for the contactless data transmission of the measured signal. The low-profile TEL1-PCM Flex is also ideally suited for applications involving high rotational speeds.
In addition the on-board inductive power supply ensures continuous and reliable measurements from the rotating shaft.
Product specifications
Torque measurement in confined spaces
Suitable for high rotational speed
Overall height less than 2 mm
Operating temperature up to 85° C
Inductive power supply – no batteries needed